Minorities in Romania fought hard for the right to use their native tongue at the local level, but more than 20 years after the law changed, its implementation is patchy, BIRN and Átlátszó Erdély have found.
"Tough" and "brutal" is how Béla Markó recalls his battle on behalf of ethnic minorities like him to use their mother tongue in dealings with Romania's public administration at the local level.
It was 2001 when ethnic Hungarians like Markó, then leader of the ethnic Hungarian DAHR party, and 18 other officially recognised minorities won the right to use their native languages in public administration in those regions where they account for more than 20 per cent of the population, overcoming fierce opposition from Romanian nationalists.
Yet two decades later, with Markó now 71 years old and retired from politics, a joint investigation by BIRN and Átlátszó Erdély has found that those language rights are rarely upheld, in part because the financial burden of implementing the law falls "exclusively" on often cash-strapped local authorities.
István Horváth, professor of sociology at Babes-Bolyai University in Cluj, northwestern Romania, said few minorities are ready to risk the red tape that comes with asserting their language rights.
"At present, many minority citizens prefer not to assert their language rights in public administration if this means a longer administrative procedure or if it jeopardises the success of their application," Horváth told BIRN.
Court challenges
Ethnic Hungarians are the largest minority group in Romania, accounting for a little over six per cent of the total population of 19 million people, or some 1.2 million. Most of them live in Transylvania, which was part of the Austro-Hungarian empire until 1918. Other ethnic minorities, such as Roma, Ukrainians, Germans, and Serbs, are less numerous and scattered throughout Romania.
Under the law, the names of towns, villages and public institutions in areas where a certain ethnic minority represents at least 20 per cent of the population must be displayed in Romanian and the language of that minority.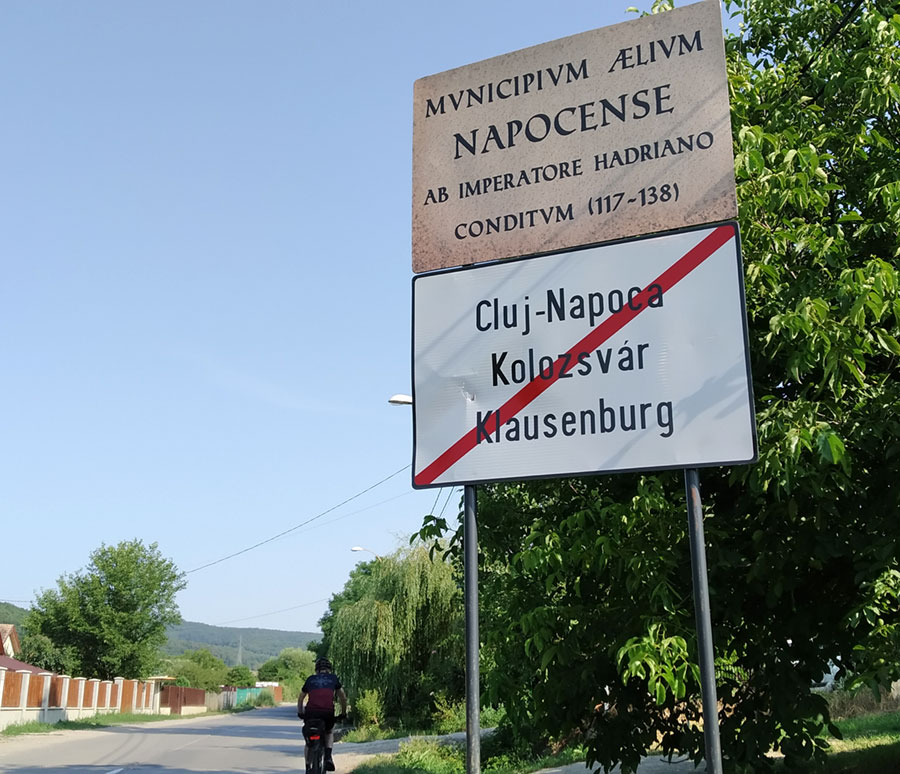 In practice, this applies to 523 localities across the country, most of them places where ethnic Hungarians live in compact communities.
Hungarian-language signs are often vandalised or challenged in court.
In Miercurea Ciuc [Csíkszereda in Hungarian], eastern Transylvania, for example, the mayoralty recently announced it must put up new bilingual street signs because a Romanian national organisation had challenged the current signs in court for placing the Hungarian name above the Romanian. The change will cost some 20,000 euros from the local budget.
Deputy mayor Béla Bors said the law was unclear, but "we have to respect the decision of the court."
Lack of funds, staff
Cases like Miercurea Ciuc are rare, for the very fact that most local authorities in Romania complain they cannot afford to implement the law on minority languages.
A 2021 study by the government-supported Department for Interethnic Relations, DRI, found that in many towns and villages where ethnic Hungarians represent more than 20 per cent of the population, the proceedings of the local council are not translated into Hungarian due to a lack of funds and staff.
The situation is even worse in Roma communities, where neither the decisions of the local council nor correspondence of the public administration are translated into Romani.
The only example where, on the whole, the law is respected is in eastern Transylvania, in the counties of Harghita and Covasna, where ethnic Hungarians, known locally as Szeklers, account for between 70 and 80 per cent of the population. There, the local administration is staffed mainly by ethnic Hungarians.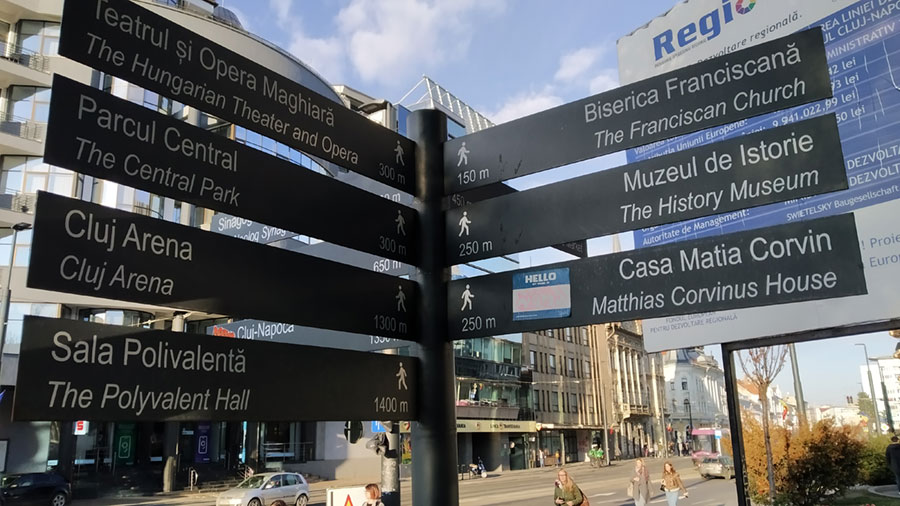 The problem is particularly acute in the justice system, where ethnic minorities are frequently denied the right, enshrined in law, to use their mother tongue in legal proceedings. Translation is often unavailable in courts. If it is available, it comes with a fee.
The DRI told BIRN it has no legal authority to punish violations of the law on minority languages. County prefectures should monitor the use of minority languages in public administration, but it is questionable how often they really do.
'Significant' costs
The cost of implementing the law has still to be clearly regulated, and it is "significant," said István Horváth, the Cluj professor, citing data from a recent study he co-authored. "It is unfair that they [the costs] should be borne exclusively by local administrations," he told Átlátszó Erdély.
Some Romanians are suspicious of greater language rights for Hungarians, fearing a push for autonomy for Transylvania. More widespread official use of Hungarian will discourage ethnic Hungarians from learning Romanian, they say.
Sociologist István Gergő Székely said such fears were unfounded. "It is unlikely that the wider and better-funded use of minority languages in local government will affect people's learning of Romanian," he said.
Romania, he said, should work on decentralisation and digitalise access to public services, meaning translation could be automatic.
Illustration: András Szén
This article was co-produced by BIRN Romania and Átlátszó Erdély and supported by the NewsSpectrum Fellowship through its programme to strengthen cooperation between majority and minority language press publications. This shortened English version was originally published on Balkan Insight.